Armourdale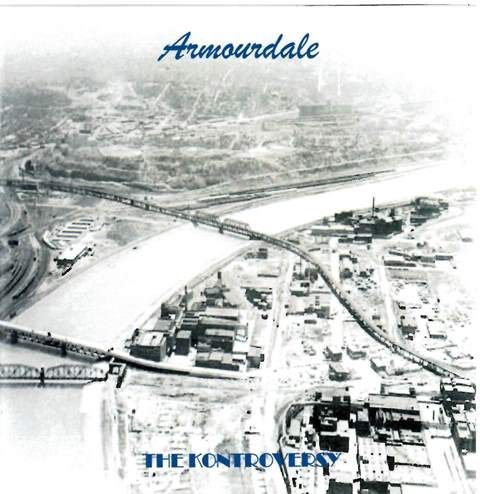 Buy directly from us with PayPal $10.00 postage paid within the USA.
$15.00 postage paid outside the USA. Select from drop down below.
Also available from iTunes, Amazon.mp3, Spotify, and several other download and streaming websites.
Check your favorite site!
Armourdale is a musical based on tales of events that occurred in the Armourdale district of Kansas City, Kansas, located on the Kansas River, also called the "Kaw." These events take place from 1936 through 1951, when the worst flood in the city's history devastated the area. The story centers around two families living across the street from each other. Luigi and Assunta Tortorilla, Italian immigrants, their daughter Norma, and seven other children. Bill and Mary (O'Donnell) Sanders, their son, "OD", and their grandson Tommy.  
 The CD includes a 12 page booklet with lyrics to the songs and a brief description of what is happening in the story when each song is sung. If you download the CD, or are streaming, click on the following link to download the booklet.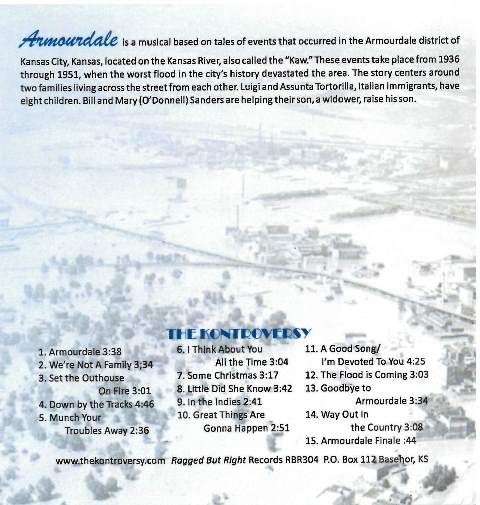 Reprise
Buy directly from us with PayPal $10.00 Free Shipping in the USA.
$15.00 Outside the USA Free Shipping
OR buy from CD Baby $9.99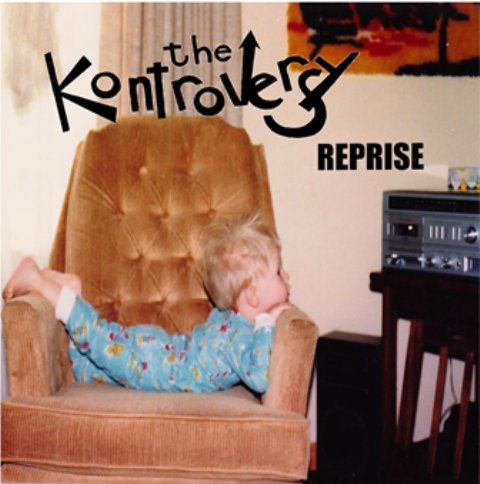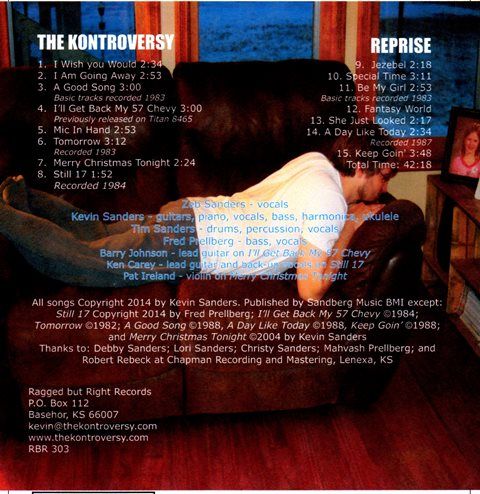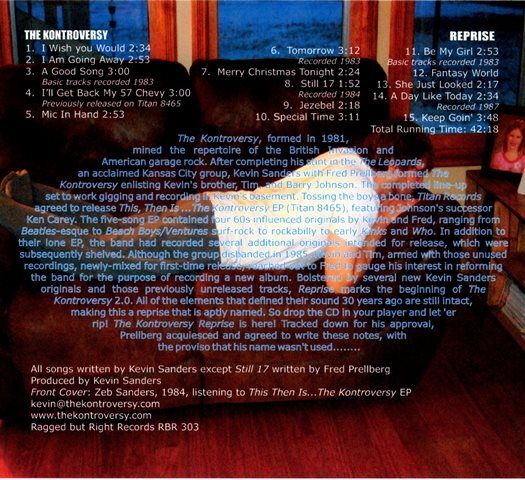 Song List (Go to the "Audio" page to hear samples)
1. I Wish You Would
2. I Am Going Away
3. A Good Song
4. I'll Get Back My 57 Chevy
5. Mic In Hand
6. Tomorrow
7. Merry Christmas Tonight
8. Still 17
9. Jezebel
10. Special Time
11. Be My Girl
12. Fantasy World
13. She Just Looked
14. A Day Like Today
15. Keep Goin'
All songs written by Kevin Sanders, except "Still 17" written by Fred Prellberg